A Guide to Fillers & Other Non-Surgical Options

---
The chart below provides answers to common questions about fillers and Botox. All of these products are administered through injections. This information can help you determine the best approach to meet your desired outcomes.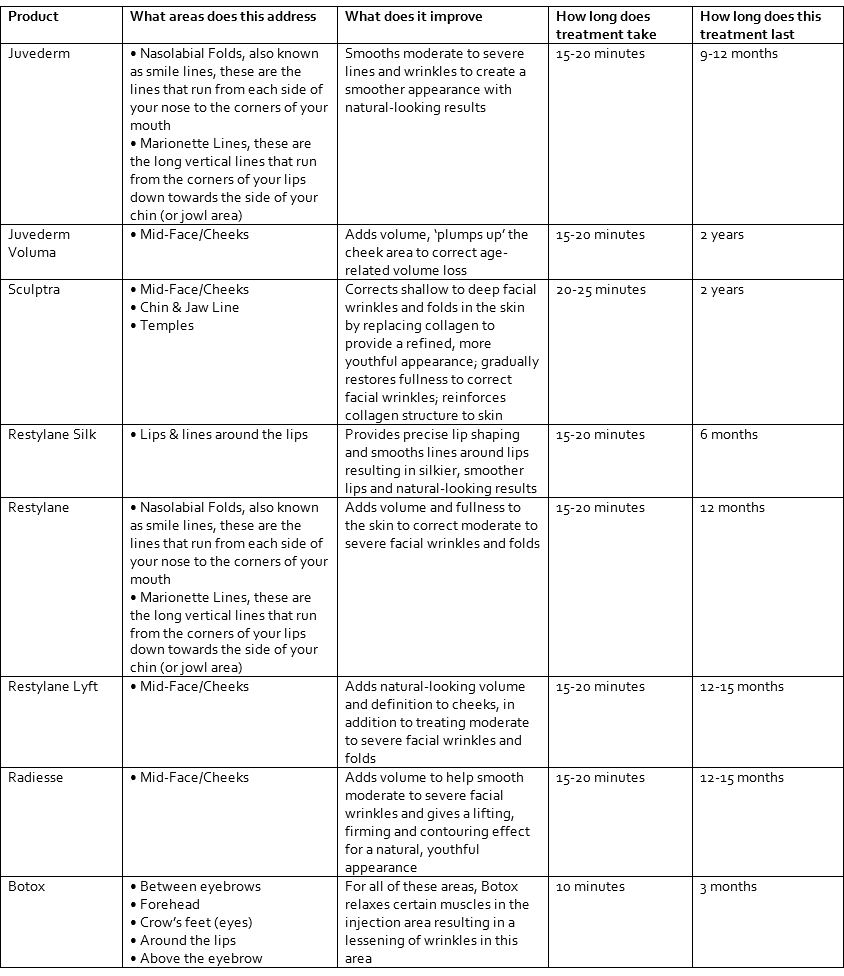 I'm ready to take the next step and learn more
Schedule your free consultation with Dr. Cassidy Mitchell, board certified plastic and reconstructive surgeon, or Molly Scheich, PA-C. We'll take the time to explain the different options based on what you want to achieve, answer your questions and determine the best approach for you.
Take the first step to a younger looking you. Schedule your consultation today.
To schedule your consultation, call 402-483-8530 or use our online form below.